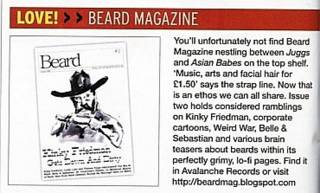 From The List, 6 Jan 2004

Infamy, infamy, they've all got in for me!
That's right folks, Beard is now famous and everything, thanks to the lovely people at
The List
.
Oh, happy new year by the way. This is gonna be a big one for Beard. New copies of issue two will be available shortly, so don't worry if you can't find any in the shops.