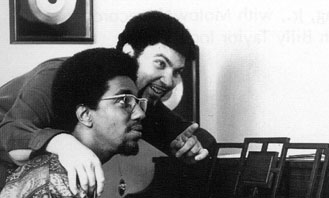 Tributes to the late, great Norman Whitfield and Rick Wright. Some very noisy stuff from two of our favourite Glasgow acts! Some very pretty music! Some nonsensical banter. It can only be
Beard Radio
!
Gather round ye feral children and worshippers of Pogon. Fire up the crystal set and let Beard Radio lift you heavenward on radiant beams of feedback and breath. Or in other words, tune in to hear Stewart and regular guest Matt, aka Guanoman, mumble and miscue some very good records. Huzzah!
Temptations - Psychedelic Shack
Tamla Motown
Pink Floyd - Paint Box
EMI
Abe Vigoda - Dead City
PPM
Zach Hill - Dark Arts
Ipecac
Mick Barr & Zach Hill
- Desert Glass Bubble Kill Rock Stars
Baby Dee - Big Tittie Bee Girl
Drag City
Desalvo - Tongue Scraper Pts 1 & 2
Rock Action
Rolo Tomassi - I Love Turbulence
Hassle
Fred Frith - King Dawn
Tzadik
Kasai Allstars - Kafuulu Balu
Crammed Disc
Made Out Of Babies - Peew
The End
Kylie Minoise - Neck Brace Art Appreciation Club
Kovorox Sound
Desalvo's
album launch takes place on Sunday 28th September at Stereo. Support comes from the equally mighty
Kylie Minoise
!